THE BLOODY MARY'S OF THE WORLD - THE ST. REGIS COLLECTION
MARY TERRANEAN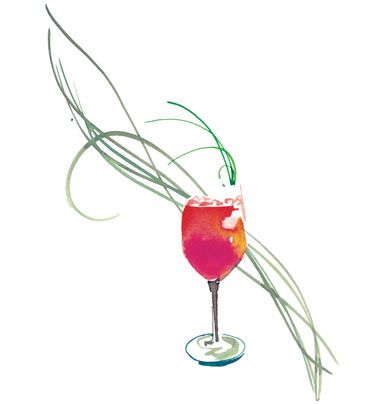 The rich tradition of The Bloody Mary continues at The St. Regis Rome with the Mary Terranean.
Beginning with its founding, and later as the storied capital of the Roman Empire, Rome exerted a significant influence on the Mediterranean basin. The Mary Terranean incorporates some of the most renowned ingredients from the region, imparting colors, flavors and scents to the cocktail.
We invite you to browse its unique recipe and sample the same privilege at home. Cheers!
Ingredients:
1 oz / 30 ML premium vodka
4 oz / 120 ML Bloody Mary Mix
1 pinch red hot pepper powder
2 basil leaves
½ tsp/2 ½ g oregano
1 splash extra virgin olive oil
1 celery stalk, for garnish
Directions:
Combine all of the ingredients, except the celery stalk, in a shaker and shake well.
Pour into an 8 oz / l white wine glass filled with ice.
Garnish with the celery stalk.
Daily:

12:00PM - 2:00AM

Champagne Hour (Daily):

6:30PM - 7:30PM

Live Jazz Pianist-Singer (Daily):

6:00PM - 1:00AM