THE ST. REGIS SIGNATURE COCKTAIL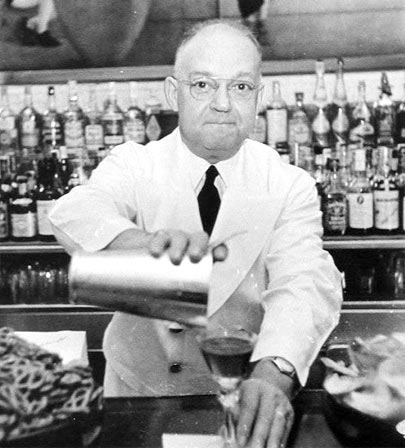 The Bloody Mary has been a part of St. Regis history since 1934 when bartender Fernand Petiot introduced the "Red Snapper", which would later be renamed the Bloody Mary, at the King Cole Bar in The St. Regis New York.
The famed cocktail was created when Serge Obolensky, a well known man about town whose penchant for vodka was in keeping with his aristocratic Russian background, asked Petiot to make the vodka cocktail he had in Paris.
The formula was spiced up with salt, pepper, lemon and Worcestershire Sauce, but since "Bloody Mary" was deemed unrefined for the hotel's elegant clientele, it was rechristened the "Red Snapper". While the latter may not have caught on, the spicy drink most certainly did, and over the years it has become the signature cocktail of the King Cole Bar.
Today, the Bloody Mary remains the signature cocktail of the St. Regis brand, with each address crafting its own interpretation of the libation to pay homage to Petiot's original recipe.
The St. Regis Singapore offers guests Chilli Padi Mary, inspired by Singapore's culinary heritage.
Daily:

12:00PM - 2:00AM

Champagne Hour (Daily):

6:30PM - 7:30PM

Live Jazz Pianist-Singer (Daily):

6:00PM - 1:00AM