Following the footsteps of the group's flagship in New York, the address of delightful experiences, The St. Regis Singapore espouses its most famous cocktail - the Bloody Mary, as a fitting tribute to our timeless heritage.
Exclusive to The St. Regis Singapore is a spicy concoction named Chilli Padi Mary, an inventive recipe that is characterised as a 'modern and contemporary' rendition of the original Bloody Mary.

Adopting the exotic flavours of South East Asia and reflecting Singapore's eclectic cuisine, the cocktail substitutes chilli padi (small but extremely spicy chilli), Chinese old ginger and lemon grass for Worcestershire and Tabasco; a distinct spiciness that is certainly not for the faint-hearted.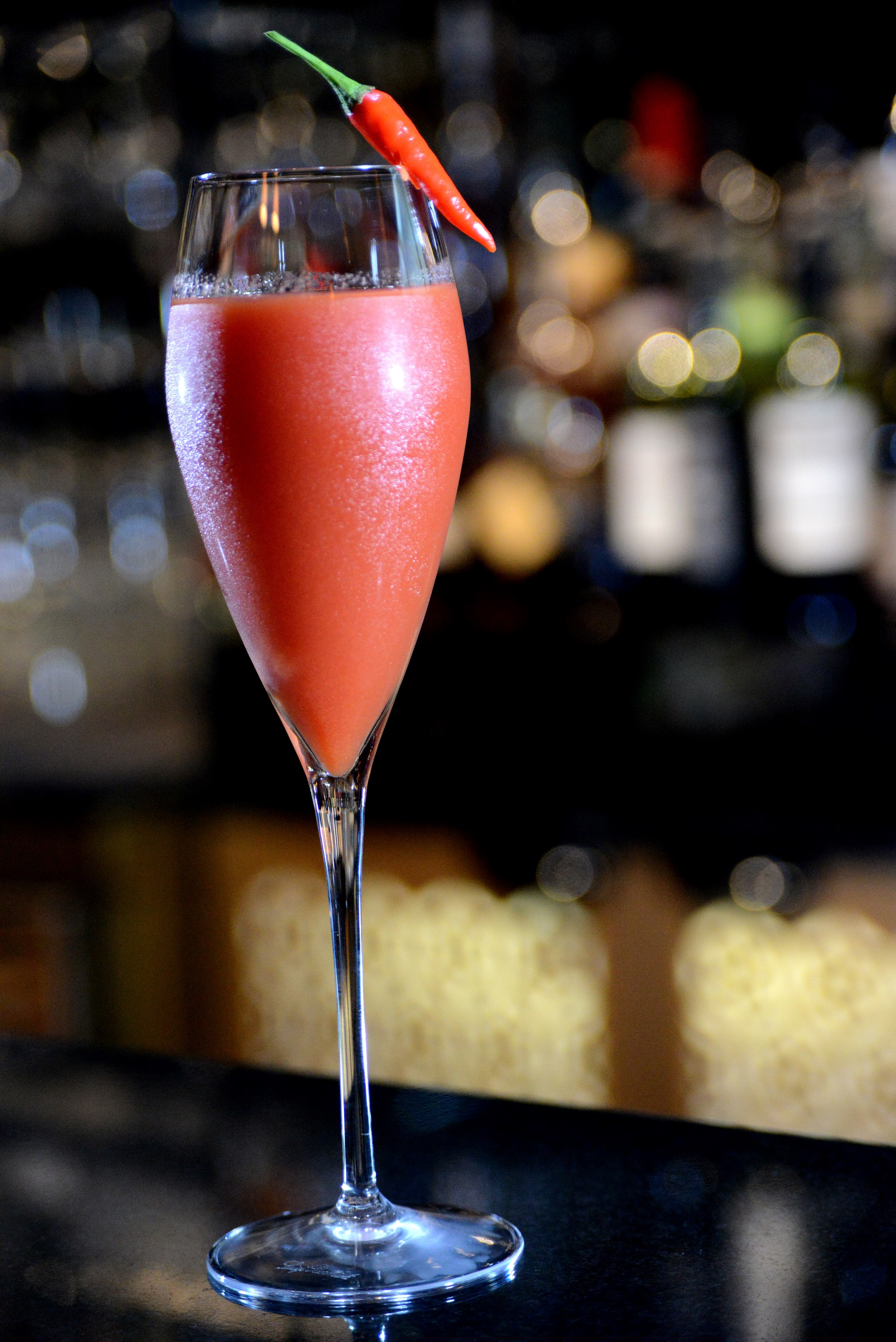 Ingredients
1 oz / 30 ml premium vodka
1 piece lemongrass, about 1 in / 2 cm thick
1 slice fresh gingerroot (mature/old)
1/2 thinly sliced chilli padi, seeds removed
1/8 tsp / .5 ml sugar syrup
3 oz / 90 ml tomato juice
Directions
Muddle the vodka, lemongrass, ginger, chilli padi and sugar syrup together. Strain and pour into a rocks glass filled with ice. Add tomato juice, stir and serve.
You can also learn more by viewing the video, here.
Daily:

12:00PM - 2:00AM

Champagne Hour (Daily):

6:30PM - 7:30PM

Live Jazz Pianist-Singer (Daily):

6:00PM - 1:00AM