THE BLOODY MARY'S OF THE WORLD - THE ST. REGIS COLLECTION
CHUAN MARY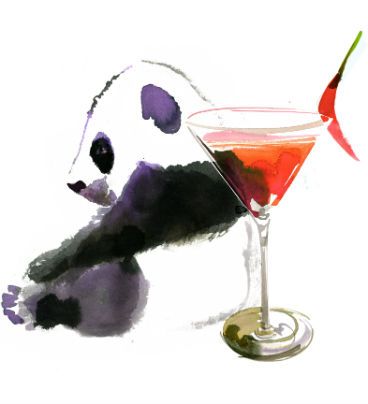 The rich tradition of The Bloody Mary continues at The St. Regis Chengdu with the Chuan Mary.
Taking inspiration from traditional Sichuan cuisine,
the signature cocktail of The St. Regis Chengdu features the bold flavors of this historic city. The epicurean-minded Chuan Mary fuses fragrant peppery notes with red cherry tomato juice, elegantly garnished with chili for a fiery finish.
Ingredients:
1 pinch sea salt
2 dashes freshly crushed Sichuan pepper
1 oz / 30 ML premium vodka
4 oz / 120 ML fresh red cherry tomato juice
1 pinch Sichuan pepper powder
3 drops green Tabasco sauce
3 drops Sichuan Sweet Soy Sauce
1 piece Confit Chili, for garnish
Confit Chili:
½ cup / 100 g sugar
1 árbol chili, seeded
4 oz / 120 ML water
Sichuan Sweet Soy Sauce:
3 oz / 90 ML light soy sauce
3 oz / 90 ML dark soy sauce
2 tbsp / 25 g sugar
2 tbsp / 30 ML vegetable oil
Directions:
Rim a 6 oz / 180 ML martini glass with a mixture of the sea salt and crushed Sichuan pepper.
Combine the vodka, tomato juice, Sichuan pepper powder, Tabasco sauce and Sichuan Sweet Soy Sauce in a shaker.
Shake with ice and pour into the glass.
Stir once and garnish with the Confit Chili.
To make the Confit Chili, boil the sugar and water until the sugar dissolves
Add the chili and boil for 1 minute more.
Let cool.
To make the Sichuan Sweet Soy Sauce, mix the ingredients together and boil for 4 minutes.
Let cool.
More Exclusive Recipes: La Belle Creole Mary | Desert Snapper
Daily:

12:00PM - 2:00AM

Champagne Hour (Daily):

6:30PM - 7:30PM

Live Jazz Pianist-Singer (Daily):

6:00PM - 1:00AM